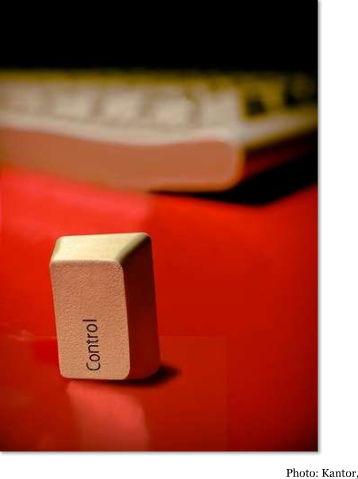 Open Lead­er­ship: How Lead­ers Win by Let­ting Go

Why would you want to read  Char­lene Li's lat­est book?
Because of Char­lene Li's style of Lead­er­ship : she's a role model and an Open Leader. She's the woman leader I picked up to illus­trate one of the twelve lead­er­ship styles in my series. She  nat­u­rally embod­ies the inno­va­tor lead­er­ship style. You can read  more on Char­lene Li's inno­va­tor style here.
Because of her clear and con­cise con­cepts, her opti­mism and her val­ues: Trust and Shar­ing.
Because she's a leader any "ordi­nary" woman, as well as man, can eas­ily iden­tify with. She's "extra-ordinary" human.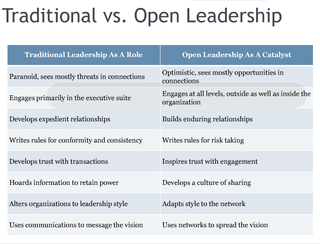 Because of another book I rec­om­mend, The 2020 Work­place, by Jeanne C. Meis­ter and Karie Willy­erd, where Char­lene Li is also quoted, in Chap­ter One

Ten Forces Shap­ing The Future Work­place Now.
"How can com­pa­nies improve col­lab­o­ra­tion and knowl­edge shar­ing to achieve improved busi­ness results? Increas­ingly they are cre­at­ing groundswells, a social trend whereby peo­ple use tech­nolo­gies to get the things they need from another, rather than from tra­di­tional insti­tu­tions." Char­lene Li and Josh Bernoff
Get your­self a copy of Open Lead­er­ship, I bet it will be the next gen­er­a­tion of lead­ers' bible!
I wish I had done like Bret L. Sim­mons and asked Char­lene Li for a copy of her book in advance, to review it.
He's writ­ten an excel­lent review in his blog, Pos­i­tive Orga­ni­za­tional Behavior.
I believe Char­lene Li will inspire a lot of Lead­ers to fos­ter Open Lead­er­ship, by act­ing as one the best role mod­els for GenY Women and Men Leaders!
What could you do to start being an Open Leader ?
Do you know  other lead­ers who act like Open Lead­ers and could act as role models?
Hop­ing you will join the dis­cus­sion and bring us sto­ries and exam­ples to inspire and help next Gen­er­a­tion Women and Men.

Related posts: